Black Radio Solidarity
Written by ADG Media on 2020-04-04
Sheryl Underwood Issues
A Black Media Call To Action
COVID-19 – Stay home #AloneTogether
Sheryl Underwood, TV/Radio Host and Community Activist, initiates a call to action for all Black media to join her in supporting the#AloneTogether campaign to urge people to STAY HOME to stop the spread of the coronavirus.
Underwood says, "When I first heard of #AloneTogether, from ViacomCBS and the Ad Council, the first thing I thought was to use the Black Radio Solidarity (BRS) platform to tell everybody to Stay Home!" Underwood believes that Black radio is one of the best ways to STAY AT HOME. She adds, "Because I believe we're going to need to stay home for the next few months, so why not stay home with somebody you trust!"
In addition to Black radio, this call to action includes Black newspapers/magazines, social Media Bloggers and Influencers, television outlets and movies can join in an #AloneTogether call to action, using Black Radio Solidarity as the communications portal for Black media during this time of national crisis. "We need to stay connected while we STAY HOME. I want to help Black media speak to their existing and new audiences and I want our people to have a trusted source of information and entertainment," according to Underwood.
According to Global marketing research firm Nielsen, people trust radio. They recently conducted a flash survey to gather insights into consumer perceptions of radio. The study revealed that consumers hold radio in high regard with 60% of Adults 18+ saying that they trust radio to give timely information about the Coronavirus. It also reported that 83% percent of American adults are spending the same or more time with radio as a result of the COVID outbreak.
The call to action #AloneTogether is simple and clear STAY HOME. Underwood adds, "We want you to STAY HOME #AloneTogether. We don't want you to spread the virus, we need you to spread the word because we are in this together. I also want people to take this time to connect with Black media; it's where you get your news from; it's where you get your music and your good conversation, and some AM stations still air church services – maybe we need to bring this to FM stations." She adds, "And support Black media by buying local ads or national ad campaigns."
BRS is always committed to lifting up the community. Launched in 2016, as a "Doing Good In The Neighborhood" initiative, BRS started with a conversation Sheryl had with Steve Harvey and Tom Joyner. The initial focus of BRS was to "Drive Souls To The Polls; it evolved into the 2020 Turn Up The Turn Out campaign to increase voter turnout and 2020 Census participation. Now the campaign has expanded to include #AloneTogether, a call to action to STAY HOME to best serve the community during the COVID-19 crisis. Underwood says, "In a time when people need to STAY HOME I want to present BRS as a communications portal to mobilize syndicated Black radio, like The Rickey Smiley Morning Show, The Steve Harvey Show, The Nick Cannon Show, DL Hughley, Dee Dee McGuire, Cafe Mocha, Russ Parr, others, under our Black Radio Solidarity platform."
Underwood, brings to the campaign 475 domestic and international radio affiliates in the US and in 18 countries, broadcasting under the Sheryl Underwood Radio banner. SUR airs five (5) days a week. SUR specialty shows are Late Night Cupcaking (Slow Jams and Dedications); Spiritual Nourishment – The Best Bible Study on Radio (Gospel) and Auntie Sheryl's House Party (Hip Hop, R&B & Funk). All Black radio is perfectly positioned to spread the STAY HOME message.
Why? Because we are all in this together!
To join this noble cause go to www.blackradiosolidarity.com
Turn Up The Turn Out:
A Black Radio Solidarity Initiative
Hi, I'm Sheryl Underwood and I'm asking you to join our movement!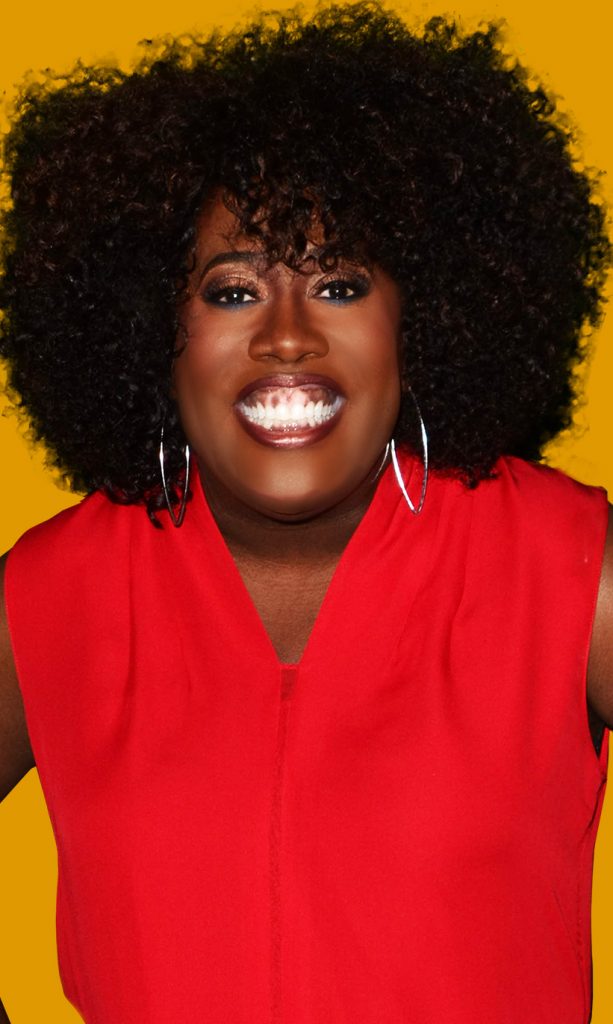 Black Radio Solidarity (BRS) was formed in November 2019 to increase voter turnout, Census 2020 participation, and to promote The March For Jobs & Freedom: A historic recreation of the 1963 March On Washington during the Congressional Black Caucus in September 2020
Currently, we have 438 radio affiliates committed to this initiative as we continue to Drive Souls To The Polls in all elections from now until November via town hall meetings and all forms of community engagement. Simultaneously, BRS provides an additional platform to promote and educate the importance of the census and the impact it instills across communities.  Knowing that we have only 2 months to urge census participation, BRS aims to galvanize all citizens to be counted!
Our focus now is to receive commitments and support from all syndicated radio shows and their affiliates, independent radio affiliates, black newspapers, and social media bloggers/influencers for BRS to Turn Up The Turn Out!
BRS will Turn Up The Turn Out in primaries, caucuses and the general election along with promoting the census.  Additionally, in August we will launch our Turn Up The Turn Out Bus Tour. This tour will be held across various battleground states. We will then ride this wave of momentum into the Congressional Black Caucus in September when we coalesce for The March For Jobs & Freedom 2020: The historic recreation of the 1963 March On Washington in Washington, D.C.
BRS believes the 1963 March On Washington demonstrated the unification of those who understood that the fight for Civil Rights could be won with a diverse coalition which still exists today! By historically recreating the 1963 March On Washington we honor those who organized the greatest movement of our generation and show future generations that we can make history once again!
BRS will serve as the portal to distribute communication and sources of information regarding this initiative. BRS does not tell people how to vote, however; it will be the established platform of information to keep all citizens informed on the voting process in their respective state and their civil rights.  Furthermore, BRS will generate additional revenue in black media spending by all campaigns and organizations.  Our ultimate goal is to utilize BRS to increase voter turnout, Census 2020 participation and to garner enthusiasm and support for The March For Jobs & Freedom 2020: The historic recreation of the 1963 March On Washington
In order to make this a successful initiative, we are requesting your commitment and support. Please let us know if you have any questions or would like to receive additional information.  In the meantime, we invite you to visit our website: http://www.blackradiosolidarity.com.  We will follow up with you soon to discuss your level of interest in supporting this initiative and the appropriate next steps.
You can help us Turn Up The Turn Out by signing up organizations, radio or television stations, social media influencers, newspapers and by making a donation to Pack Rat Foundation For Education, a 501(c)3 organization.
1. Vote
2. Participate in the 2020 Census
3. March on Washington in September
About The Drive Souls to the Polls Initiative
Drive Souls to the Polls for the 2019/2020 elections. Black Radio Solidarity: Driving Souls To The Polls, a "Doing Good In The Neighborhood" initiative founded by Underwood, urges all media to unite to use the power of the public airwaves to drive people to action, to vote in both the November 2019 and the November 2020 elections, participate in Census 2020 and join the August 2020 "March For Jobs & Freedom 2020: A Historical Re-Creation of The 1963 March on Washington".
The campaign is supported by Sheryl Underwood Radio's more than 431 affiliates, all media outlets airing The Warren Ballentine Show, all affiliates of Make It Plain with Mark Thompson, as well as other entities that are joining the campaign.
Local and state elections will be held across the country in November 2019 and a significant Presidential election looms ahead in November 2020. Underwood, who launched the first Drive Souls To The Polls in 2016, is urging Black media, Black-owned businesses, Historically Black Colleges and Universities, historically under-represented communities and all civil rights and NPHC organizations to join this noble cause to stand up and move forward to change the political narrative to one that advocates for equity, opportunity and fairness for all people, especially people of color.
According to Underwood, "I'm passionate about this year-long movement, because we have to make sure that the people elected to serve are serving the interest of the people that elected them. I also want everyone to join me in Washington, DC in August 2020 for the "March For Jobs & Freedom 2020: A Historical Re-Creation Of The 1963 March On Washington."
This is not just a radio campaign, it's a civic campaign, and so black-owned businesses are also encouraged to join the effort.
Vic Frost, Executive Producer for Sheryl Underwood Radio adds this, "
is a right and a responsibility. It is the microphone for your voice to be heard. Everyone who is legally eligible to vote, should vote."
"I'm passionate about this year-long movement, because we have to make sure that the people elected to serve are serving the interest of the people that elected them."
-SHERYL UNDERWOOD
Participating Shows and Personalities
---
Reader's opinions
---